by Heather Furey
It's been a minute. The sun is shining, it is a perfect July day on the Irminger Sea. After an eight-day transit, some amount of CTD casts, some amount of CTD sensor diagnostics, some amount of moored instrument calibrations, and a few glider deployments, we are finally getting to the guts of the work: the mooring deployments and recoveries.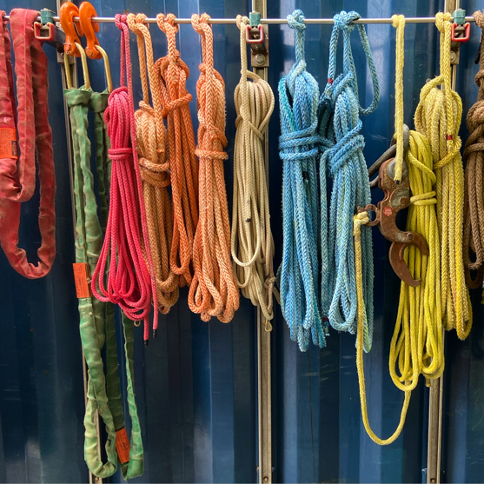 It's day 12 of 28. We are interweaving the OOI and OSNAP mooring operations.  It's a workload that is in flux; we are up to 'Plan C' right now. Plans have changed due to weather days, both the good kind and the bad kind, and a glider recovery. The general plan is to deploy OOI moorings first, as we need to get the deck cleared of equipment before we will have space to recover a similar amount of gear.  After OOI moorings are deployed, we recover and then deploy OSNAP moorings, and once done, we recover OOI moorings.  That's the idea, though Plan C has some deviations on that generalized plan. We have 2 out of 16 mooring operations complete so far.
Meanwhile, the galley staff keep cranking out great food, the crew are awesome as always, and we steam along from work task to work task, checking things off the list.
More later, Heather